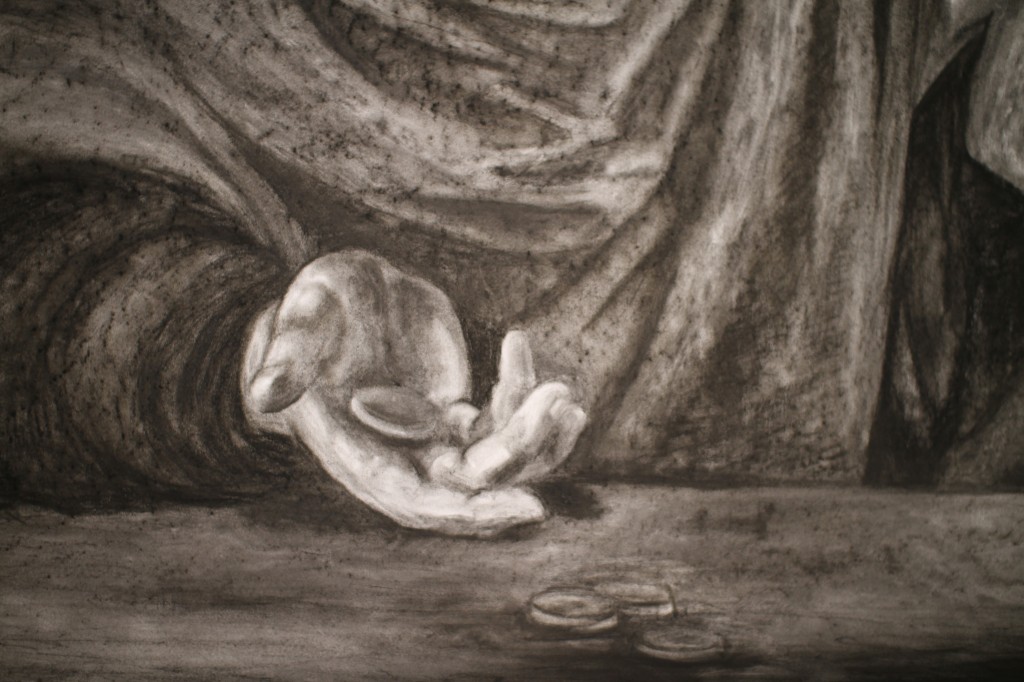 Art for Gold collects gold in exchange for Art.
How can you participate?
If you want to exchange your gold and become the owner of an authentic and personal art piece drawn by Eveline van de Griend then please send your contact details to info@artforgold.com and you will receive an e-mail with the details of participation in the Art for Gold project. Check out the art page for examples of other participants.
What can you exchange?
14/18/21/22/24 karat gold with a minimum weight of 12 gram. Note that only pure real gold will be accepted. It can be an old piece of jewelry from your grandmother. A seal ring that you inherited but was always too big or not your taste. A wedding ring of that marriage that didn't work out. There are many of these and other pieces of gold lying around without a specific purpose that can now have a significant meaning to raise awareness for freedom. Art for Gold collects gold but also the personal stories behind the gold. These stories are published on this website on the art page.
Your gold will be melted together with all the other participants their gold into one unique art piece. Find out more on the about page.